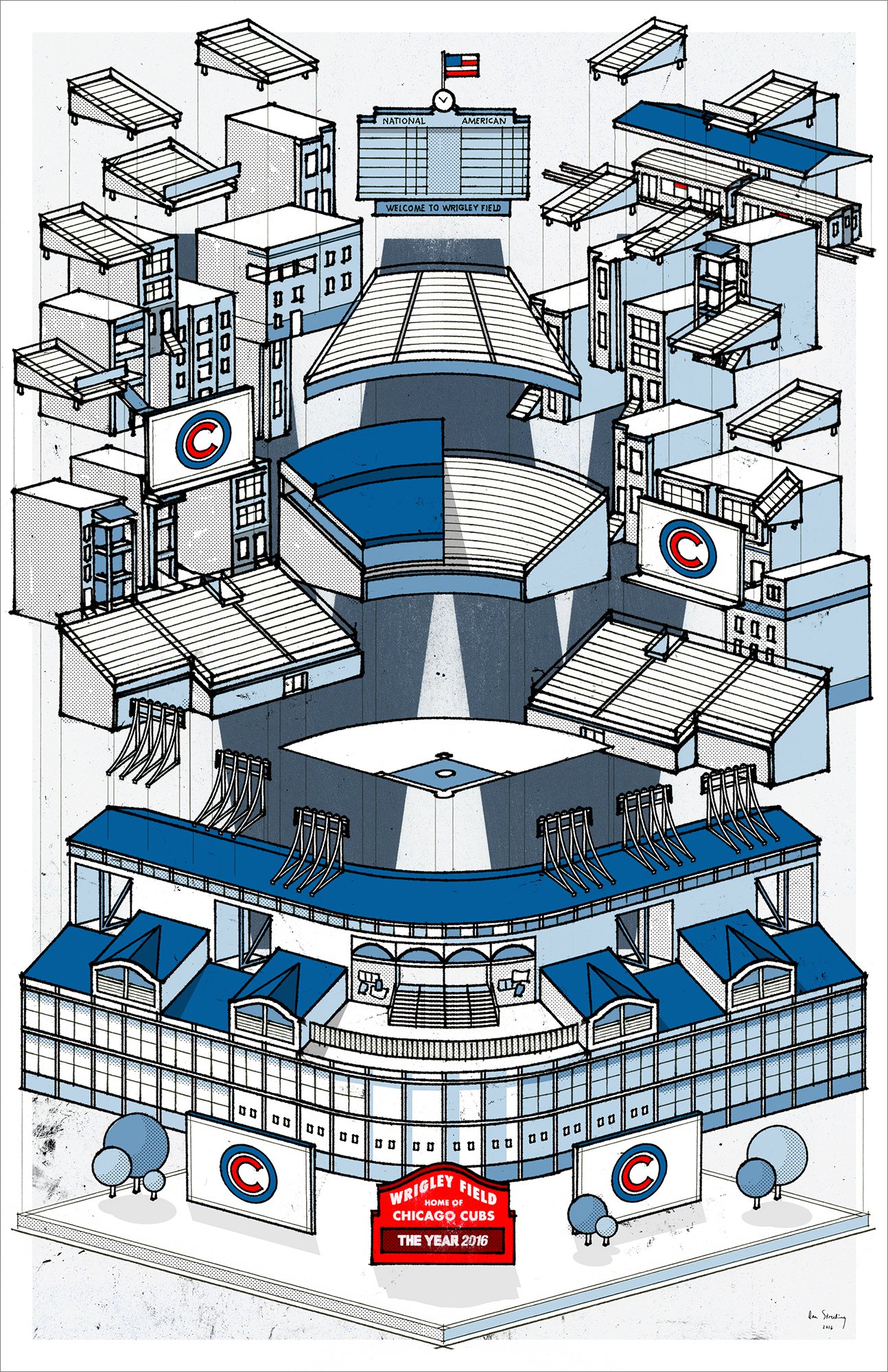 Wrigley Field World Series Poster
ESPN commissioned me to design this poster to commemorate the Cubs' historic 2016 World Series run. The poster celebrates the sense of community that has grown up around Wrigley Field, as symbolized by the surrounding architecture and rooftop bleachers that lean over to support the stadium.
My wife Jessica and I spent a summer living a couple blocks from the stadium when we first met, so the neighborhood has always meant a lot to me.
The poster is a digital print measuring 11" x 17". It was printed in Cicero on beautifully textured thick matte cardstock and will ship flat, accompanied by a couple postcards and other surprises.