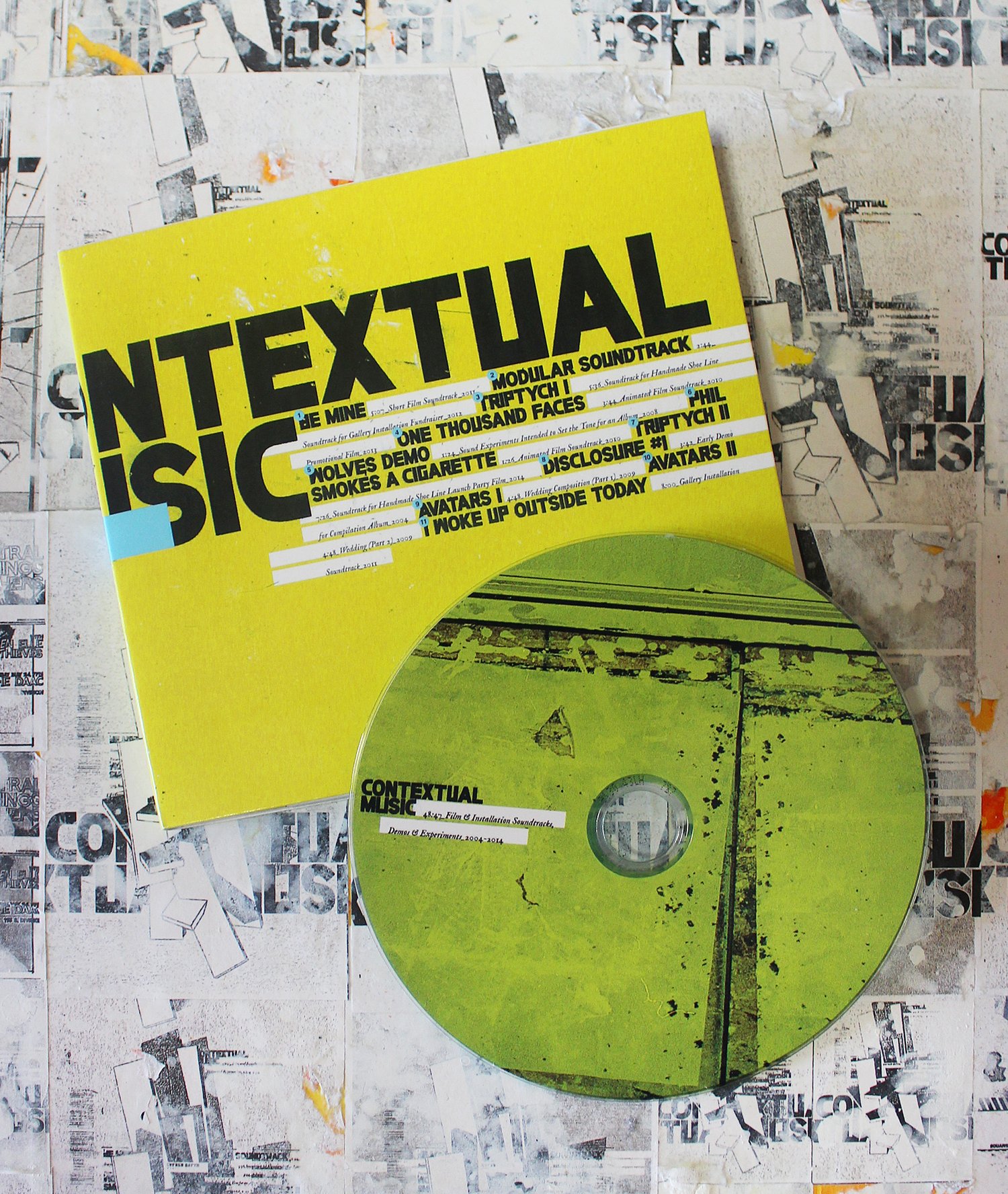 Contextual Music is the first release from the Cursed Earth Recording Company, a division of Streeting Design dedicated to publishing new and archival abstract electronic music, focusing on sound design, narrative ideas, and conceptual work.
The Contextual Music CD features a collection of eleven soundtracks from short films and gallery installations, commissioned work, demos, and other projects originally created within specific contextual situations.
These eleven pieces have been decontextualized and resequenced as a continuous album, packaged in a six-panel matte-finish digipak CD designed by Streeting Design.
Track Listing:
------
1. Be Mine
2. Modular Soundtrack
3. Triptych I
4. One Thousand Faces
5. Wolves Demo
6. Phil Smokes a Cigarette
7. Triptych II
8. Disclosure #1
9. Avatars I
10. Avatars II
11. I Woke Up Outside Today